Knuckleheads Saloon Indoor Stage | Kansas City, Missouri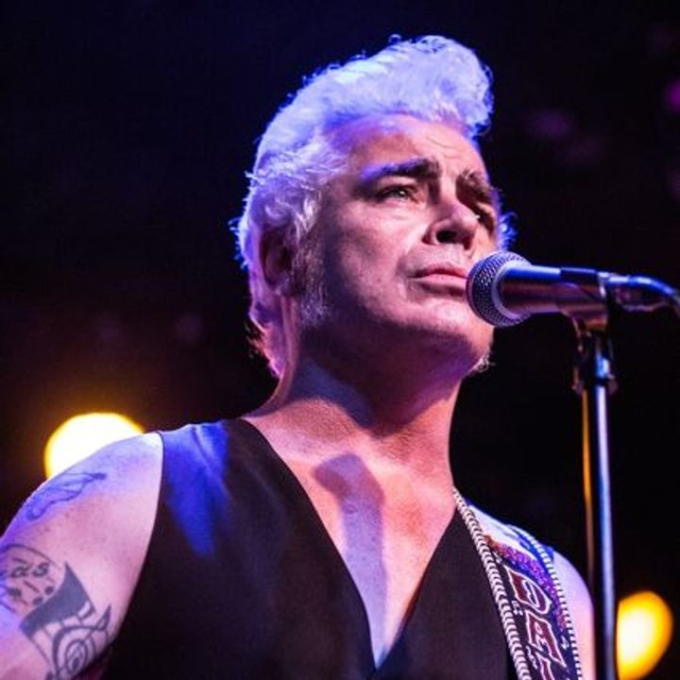 Mark your calendars, misfits and music mavens, 'cause Dale Watson is bringing his honky-tonk tour de force to the heartland! Get stoked for an unforgettable night of live music at Knuckleheads Saloon Indoor Stage in Kansas City, Missouri. This ain't just another gig, this is THE concert of the fall season!
TICKETS to Dale's show on October 9, 2023, are about to become hotter than a vinyl record left out in midsummer sun. So grab 'em while you can, you don't want to be left in the dust of this musical ride.
You remember that feeling you get when his voice rolls out smooth and deep like warm bourbon? Get ready to actually LIVE IT. Dale's been tearin' up the country circuit since way before the boy bands took over, and his show will transport you back to the roots of COUNTRY. No frills, no over-hyped pomposity- just pure, unfettered musical MAGIC.
Expect all his greatest hits like "I Lie When I Drink" and "Carryin' On This Way" to knock your concert-going socks off! It's going to be the bee's knees, the cat's pajamas, a REAL Texas-style hootenanny that'll have you off your seat and in the beat.
No sold-out arenas or phony encores here, folks. This is where AUTHENTIC, roll up your sleeves, kick up your heels, REAL music happens. Dale Watson LIVE - because, let's face it, digital downloads just don't tickle your soul like a live performance does.
Epic tales, infectious melodies, an unforgettable experience- that's what's on offer. Buckle up, Kansas City, it's going to be one hell of a ride in the musical fast lane!
Listen up, all you music lovers, Dale Watson concert is COMING! Dust off those cowboy boots and break out your favorite cowboy hat because Kansas City, Missouri is about to be rocked as the king of outlaw country rides into town on October 9, 2023. The Knuckleheads Saloon Indoor Stage will feel the reverberation of Watson's soul-shattering songs; we're talking about the jam, the boogie, the whole enchilada. We know ya'll crave that genuine truck-stop country sound done right by the man himself. Ain't no fake glitter and Hollywood vibes here.
Peeps, Watson ain't some Wham-o fringe faker. This Austin-based honky tonker has been stomping across stages and cranking out tunes since the 70s. Pushing 30 albums deep, this country legend has received MULTIPLE nominations from the Ameripolitan Music Awards. Not just that, Dale has a slew of honky-tonk album awards under his belt buckle. This tour, folks, is the real deal. Ye haw, am I right?
In Kansas City! Wait what? Yeah, you heard correctly mate. Your city! Your home! Let that sink in. This ain't no jive turkey show in some two-bit dive. This is legacy concert in the heart and soul of America's rustbelt, in the birthplace of jump blues and Kansas City jazz. You're gonna be knee deep in heartache and love ballads in front of the best liquid courage dispensary.
And about that venue. Knuckleheads Saloon Indoor Stage has often been voted one of the top music venues in Kansas City. This joint has a rep for setting the ambience just right and setting the scene for some legendary performances. You're not just seeing a concert, you're living an experience. Peeps have been saying, "if these walls could talk...". This place, man, it's got that sort of magic. Iconic, historic, and just oozing cool.
So, what are you waiting for, cowboy? Hop on the tour wagon while there's still time. It's Dale Watson, it's KC, it's pure American outlaw country, it's a once in a lifetime gig! Don't say we didn't tell you, you DON'T want to miss this.
Maybe you're an outlaw yourself? Grab your tickets, roll onto the tour wagon, and step into the neon light's glow of the Knuckleheads Saloon Indoor Stage. Let Dale Watson steal your evening and pour his soul into your ears. A total mind BLOW! All you gotta do is BUY that ticket, ride that wave. Catch you on concert night!