Knuckleheads Saloon Indoor Stage | Kansas City, Missouri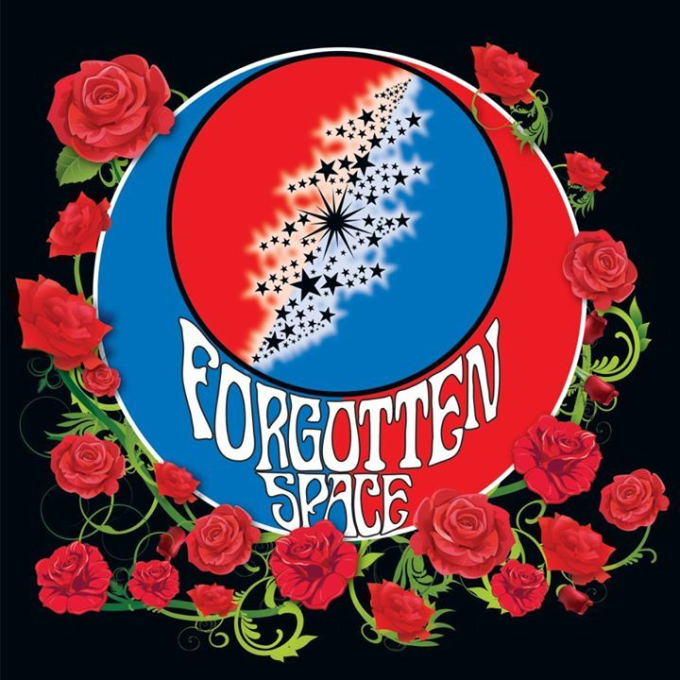 CALLING all Deadheads! GET READY to lose yourself in the psychedelic riffs of the Grateful Dead tribute by the stellar band, Forgotten Space. This Nov 3, Knuckleheads Saloon's iconic Indoor Stage in Kansas City, Missouri, opens its doors to you. Immerse in an absolute JAM session and let the achingly beautiful "Truckin'" and the transcendent "Casey Jones" be your escape into a cosmic journey! And we dare you to stay seated when "Touch of Grey" hits! Weaving fresh energy into our beloved classics, Forgotten Space recreates a live experience true to the Dead's ethos. Bring your pals, your tie-dyes, and your LOVE for incredible music! This promises to be a night of EPIC tunes, AMAZING vibes, and the SWEETEST company. So grab your tickets NOW before they're gone! Don't miss out and regret, folks. Be there and embrace the magic. "Once in a while you get shown the light, in the strangest of places if you look it right." SEE YOU there!
Hey there Deadheads! Ready to jam? Well dust off your tie-dye shirts and break out those dancing shoes! The Forgotten Space - Grateful Dead tribute band, is set to create ripple waves of euphoria and excitement on November 3, 2023. They will be paying homage to the legendary Grateful Dead at the phenomenal Knuckleheads Saloon Indoor Stage in the heart of Kansas City, Missouri.
Expect a groovy night under the shroud of psychedelic tie-dye lights, immersed in the live renditions of your favorite Grateful Dead classics. From "Truckin'" to "Sugaree", you'll enjoy improvisational jam as they channel the essence of the Dead. It's not just a concert, my friends, but an electrifying, soul-stirring journey woven with notes of Americana and infused with the spirit of 60's counterculture. Ready to go tripping?
About Forgotten Space - Grateful Dead Tribute
Ain't no band quite like the Forgotten Space, folks! Known far and wide for their stellar Grateful Dead tribute performances, they lovingly recreate the energy and spirit of the Grateful Dead's music, honouring their audience's musical diversity by delving deeply into the Dead's extensive catalogue.
Celebrating its 10th year performing, Forgotten Space has evolved into a monstrous improvisation machine that's dedicated to the rich tapestry that makes the Grateful Dead's music exceptional. Every show is a unique experience, with different song selections and interpretations. They're not just playing the Dead's music, they're keeping the spirit alive, going where the music takes them and inviting you along for the ride.
Knuckleheads Saloon Indoor Stage Information
Nestled in the railroad tracks in Kansas City's historic East Bottoms, you'll find a true music lover's paradise, the Knuckleheads Saloon Indoor Stage. This stellar venue is renowned for its intimate setting and for hosting an array of outstanding live music, ranging from local talent to nationally recognized bands.
With its rustic interior and first-rate acoustics, the Knuckleheads Saloon Indoor Stage offers a raw, authentic concert experience that is both exceptional and memorable. It provides the perfect backdrop for a night of homage to the Grateful Dead, combining nostalgia with a vibrant atmosphere that will surely leave you chanting for more. Enjoy superb drinks, friendly faces, and a comfortably whimsical atmosphere - all with incredibly reasonable prices.
Ticket Information
Sure, you can snag tickets from the box office, but why pay more when you don't have to? Save your bucks for band merch, drinks, or your next concert addiction by buying from Ticket Squeeze. Known for their rock-bottom prices and minuscule fees, Ticket Squeeze is your go-to ticket solution for this show.
So, what are you waiting for? Ride the wave of exhilaration as you rewind the clock to the golden ages of music. Don't wait till it's too late 'cause tickets are selling faster than hot pancakes!
Forget what space you're in and live the moments that made the Grateful Dead remarkable. Experience the Dead, revisited by Forgotten Space this November. It's going to be a night to remember, and you certainly do not want to miss this one. Grab your tickets from Ticket Squeeze today!
Call to Action
Time waits for no music lover, Deadheads. Grab your tickets today from Ticket Squeeze. Skip the high costs and get ready for a night of unforgettable music and memories. Get ready for Forgotten Space - it's time to rock the night away!