Knuckleheads Garage At Knuckleheads Saloon | Kansas City, Missouri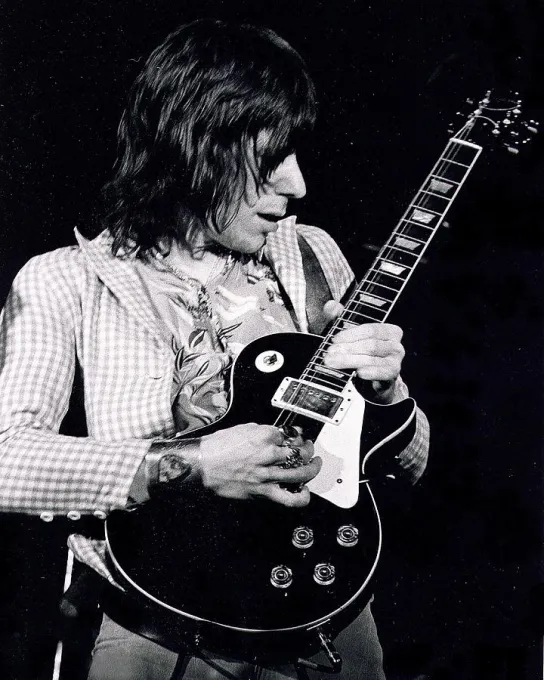 Hey music lovers! Ready for a night soaked in soul-stirring melodies? Well, guess what? Jeff Black is hitting the stage at Knuckleheads Garage At Knuckleheads Saloon in Kansas City on December 2nd, 2023!
Picture this: YOU swaying to the hypnotic rhythms of "Gold Heart Locket" under the raw vibe of Knuckleheads. The man's poignantly raspy voice, LIVE, wrapping around the chords - it's sheer MAGIC you don't want to miss.
Jeff's got tales to tell. Every lyric, a journey. From the anthemic "That's Just About Right" to the haunting "Plow Through the Mystic," you'll FEEL every word. This is storytelling at its most POWERFUL.
The stage is set. His guitar, the mic, your HEARTBEAT aligning with each strum. Imagine the goosebumps as the crowd hums along to "Birmingham Road" - pure connection! And you, right there, part of it all.
Don't sleep on it, guys. These tickets are gonna fly. Get in on this EXPERIENCE. Click, buy, and join the throng of fans ready for an unforgettable night. See you at Knuckleheads! #JeffBlackConcertMagic
### Concert Summary
Hey there, music lovers! Are y'all ready for an evening painted with the soulful strokes of Americana and the raw honesty of heartfelt ballads? 'Cause on December 2, 2023, the one and only Jeff Black is bringing his guitar strumming magic and piano pounding passion to Knuckleheads Garage At Knuckleheads Saloon in Kansas City, Missouri. Prepare to get swept away in an intimate rampage of melodies and lyrics that'll hug your heart and provoke your thoughts.
Jeff Black's concerts are basically legendary. Imagine an atmosphere so thick with emotion, you could cut it with the broken string of a guitar. And if you're the kind that gets goosebumps when a voice cracks at just the right moment in a song, or loves stories woven into music so tightly they become one, well, you've hit the jackpot, my friend. Come expecting low lights, high spirits, and that electrifying moment when everyone's singing along to a tune about life's winding roads.
### About Jeff Black
Okay, gather 'round while I tell ya a bit about Jeff Black. This dude isn't your run-of-the-mill musician. Nope, he's a poet armed with a six-string, a piano, and a voice that's both gravel and silk. He's gotta be one of the most underrated artists out there, but those who know, know. You're not just gonna hear music; you're gonna feel it seep into your bones.
Live shows? Jeff's a powerhouse. With every chord and lyric, he's telling a story, and you're hangin' on every word. It's an experience that'll leave ya buzzing for days. And let's not forget his accolades – though he won't boast, his songs have been covered by the likes of Alison Krauss and Sam Bush. Not too shabby, huh?
### Knuckleheads Garage At Knuckleheads Saloon Information
Now, if you haven't been to Knuckleheads Garage at Knuckleheads Saloon yet, you're in for a treat. Nestled in the historic train district of Kansas City, it's the kinda place that feels like home for tunes. It's got soul - the walls are practically steeped in the stuff. And the crowd? Some of the best music fans around, always ready to welcome you into the fold.
The venue has a rep for being one of the city's go-tos for live gigs. With its quirky decor and a charm that's as infectious as the music it houses, you know any night spent here is guaranteed to be memorable.
### Ticket Information
Alright, let's talk brass tacks – tickets. Sure, you could try the box office, but everyone in the-know hits up Ticket Squeeze. Why? 'Cause when it comes to low prices and even lower fees, they've got the market cornered. It's the smoothest, most hassle-free way to ensure you're part of the magic.
So what's stopping you? You know you wanna be there, soaking in Jeff Black's poetic tunes in one of the coolest venues in KC. Head to Ticket Squeeze and snag your tickets before they're all gone. You're 'bout to have an evening that'll echo in your soul for way longer than just one night.
Don't miss out, folks. Let's make December 2 a night to remember. Grab your tickets today, and I'll see ya there!